Child Bereavement Support Team working with Dr Ian Newey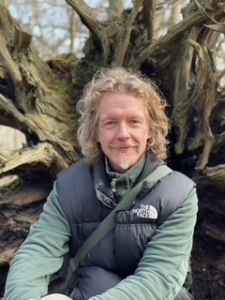 Nelson's Journey is delighted to announce that our Child Bereavement Support Team is being supported by Consultant Clinical Psychologist, Dr Ian Newey. Ian is working with our Support Workers to help them further develop their practice with bereaved children, including through the provision of supervision support to the team.
Ian has a special interest in helping people understand the social and psychological factors that have led to their difficulties and has particular expertise working with children and young people with a history of trauma, traumatic bereavement, disrupted attachment, invalidation, and abuse. He has training in EMDR, Trauma Focused Cognitive Behavioural Therapy, Acceptance and Commitment Therapy, Dialectical Behaviour Therapy, Mindfulness and Compassion Focused Therapy.
Ian has been interested in the impact of bereavement on children and young people for many years and first worked in partnership with Nelson's Journey in 2014.
Dr Newey achieved a B.Sc.(Hons) in Psychology at the University of Wales, Bangor in 1993, an M.Sc. in Health Sciences at the University of East Anglia in 1998 and a Doctorate in Clinical Psychology (Clin.Psy.D.) at the University of East Anglia in 2001. He is a member of the Division of Clinical Psychology and the Faculty for Children, Young People & their Families. Ian is a BPS Chartered Psychologist, is HCPC Registered and has over 25 years' experience of with Children and their families.
https://nelsonsjourney.org.uk/wp-content/uploads/2022/12/A4928-Nelsons-Journey-25Years-RGB-1030x480.png
0
0
Nelson's Journey
https://nelsonsjourney.org.uk/wp-content/uploads/2022/12/A4928-Nelsons-Journey-25Years-RGB-1030x480.png
Nelson's Journey
2021-05-04 13:24:58
2021-05-04 13:27:14
Nelson's Journey welcomes the support of Consultant Clinical Psychologist